Ever since the beginning of UNEXUP – in January 2020 – the main source of information about the project was the UNEXUP web page within the Horizon 2020 UNEXMIN website, the "predecessor" of UNEXUP – funded by EIT RawMaterials. This web page and its sub-pages were created with the purpose of raising awareness about the upscaling relationship between the projects, and to cover specific information regarding UNEXUP details.
This is how the UNEXUP information used to be displayed within the UNEXMIN website: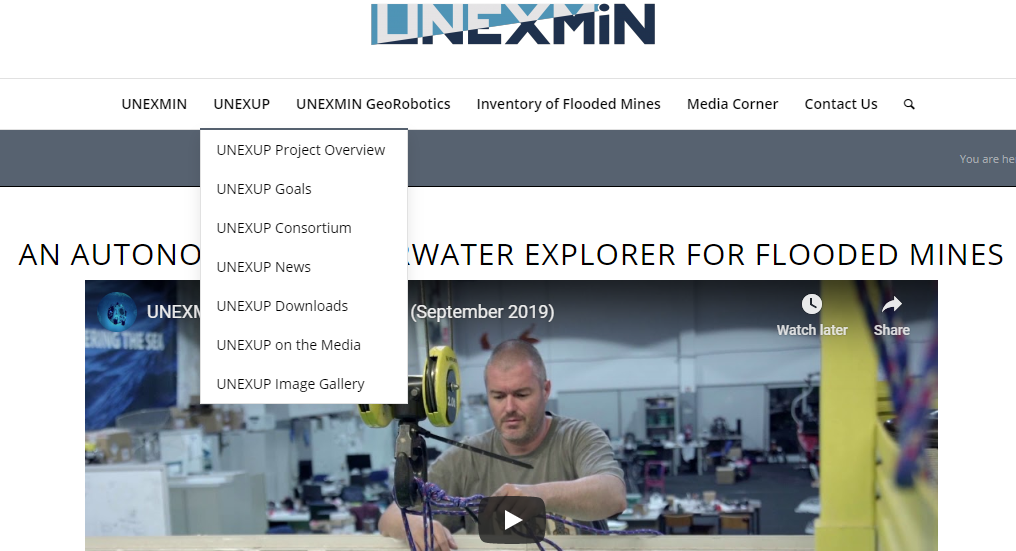 Now UNEXUP has taken a further step, and it has developed its own website (https://unexup.eu/). This web address is the current main source of information about the project, and it covers everything that used to be present in the predecessor's website, with additional information and new functions for the visitors to have a positive experience when navigating. It has a simple menu, with pages and sub-pages organized by correlated subjects, and a footer with additional topics about the project, such as the social media icons, twitter feed and EIT RawMaterials funding information.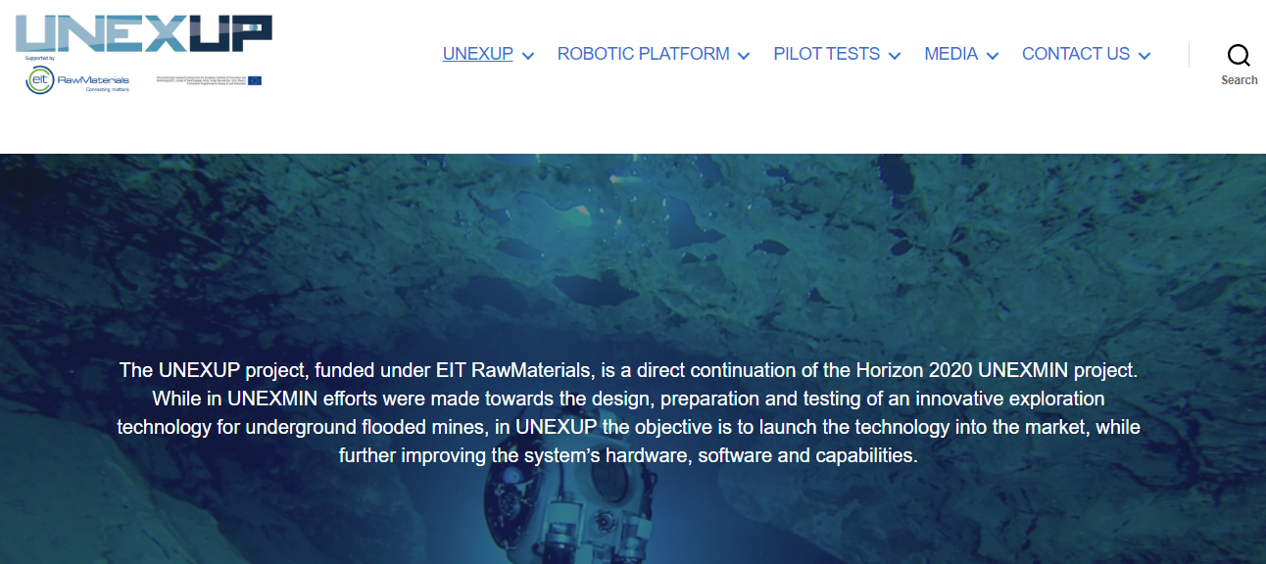 Visitors are welcome to learn about the project by browsing through the pages, downloading dissemination material, reading the "News" section, understanding the developments in the UX robotic platform, watching videos of the pilot tests (whenever ready), and more.
In addition, visitors are able to get in contact with the project representatives by filling the simple contact form under the CONTACT US page. The UNEXUP consortium is looking forward to keeping in touch with you!