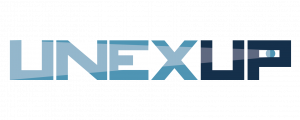 Czech Republic – July 2022
During the Summer field mission of 2022 in the Hranice Abyss – the deepest underwater cave in the Earth – the project not only mapped the known parts of the cave, but on the 1st of August broke the world record and further explored, mapped the cave, setting the current depth to -450m.
According to the agreement made between UNEXMIN GeoRobotics Ltd. (UGR) and the Hranický Kras unit of the Czech Cave Research Society, the UNEXUP team, the local cave divers and also few different Czech special rescue units including firefighters joined forces to explore the cave.
The main goal of this year's research was the high-precision 3D mapping of the cave combined with hydrogeological measurements. These tasks were an important step in the ongoing research of the system.
The first explorations and mapping of the cave started in 1961 and since then it is progressing with different pace, where the top 200m is investigated by divers, till ROVs (underwater robots) are used for the deeper parts over the human capabilities.
During the work, the team successfully achieved the originally set goals, and in addition set a new world record, when UX-1Neo dived to a depth of -450 m and increased the explored and mapped depth of the cave by 45 meters.
From the gathered data it is visible, the cave does not stop at -450m, but going deeper with the same large cross-section of the corridor. Further explorations and mapping to reach the bottom going to be an ideal target for UX-2 with its 1.5km depth-capability, as previous geophysical work indicates a potential 800–1300m depth of the cave.