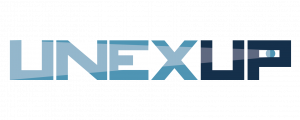 Geo ZS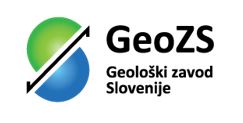 Institution: Geological Survey of Slovenia
Contact person: Gorazd Žibret (gorazd.zibret@geo-zs.si)
Summary: The Geological Survey of Slovenia (GeoZS) is a public research-organisation with a 70-year history and 90 employees. GeoZS conducts basic and applied research, provides public services in the fields of mineral resource management and drinking water conservation, acts in the market and participates in various international projects. Our research topics include: environmental studies, mineral resources, data mining in earth sciences, water conservation, IT and other GIS services, geological and thematic mapping, remote sensing, geothermal and hydroelectric energy and geohazards.
INESC TEC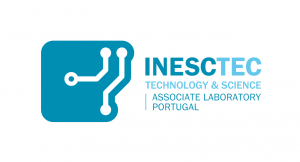 Institution: Instituto de Engenharia de Sistemas e Computadores, Tecnologia e Ciência
Contact person: Jose Almeida (

jose.m.almeida@inesctec.pt

)
Summary: INESCTEC is a private non-profit research institution aggregating more than 750 researchers (300 PhD) from universities and polytechnic institutes of Northern Portugal. It is a laboratory of excellence covering basic research to technology transfer in multiple engineering areas with 13 R&D centres and one Associate Unit covering robotics, power systems, photonics, telecommunications, production systems, biomedical engineering, artificial intelligence, and reliable and advanced software systems.
In this project the main contributions will be made by the Centre for Robotics and Autonomous Systems. The robotics and autonomous systems centre conducts research and development activities in autonomous robotic systems, mobile robotics and mobile multi-robot systems for inspection, monitoring and mapping, with applications in security, power systems, environment, aquaculture, oceanography, marine biology, resource extraction, among other sectors. These activities are supported by the research in perception, navigation, control, localisation, coordination, and automatic data collection and processing.
LPRC

Institution: La Palma Research Centre for Future Studies
Contact person: Balázs Bodo (research@lapalmacentre.eu)
Summary: La Palma Research Centre is an independent, internationally active geoscience think-tank headquartered in Spain. LPRC works in the intersection of minerals, ICT and public awareness raising related to geosciences. With the help of technology foresights, the Centre assesses the long-term future of converging technologies with the aim to identify the emerging innovations that are likely to produce the greatest economic and social benefits.
4dcoders

Institution: Resources Computing International Ltd (4dcoders)
Contact person: Stephen Henley (steve@vmine.net)
Summary:


RCI/4dcoders is a consortium of software developers with a particular interest and experience in solutions for use in geosciences and the minerals industry.

They include:

All four have a common interest in software interoperability, and the development and use of data transfer standards.
Tampere University
Institution: Tampere University
Contact person: Jussi Aaltonen (jussi.aaltonen@tuni.fi)
Summary: Tampere University of Technology (TUT) conducts research in the fields of technology and architecture and provides university education based on this research. The University combines a strong tradition of research in the fields of natural sciences and engineering with research related to industry and business. TUT is a sought-after partner for collaborative research and development projects with business and industry and a fertile breeding ground for innovation and new research- and knowledge-based companies.
UNEXMIN GeoRobotics

Institution: UNEXMIN GeoRobotics
Contact person: Hilco van Moerkerk (

info@unexmin-georobotics.com

)
Summary: UGR is an R&D and commercial technology service provider, capable of significantly extending the framework for mineral exploration and data acquisition methods, with robotic solutions (initially with underwater surveying) and integration of all available geoscientific data acquired for greenfield or brownfield deep deposits exploration/development, covering land, the continental shelf, ocean floor and other harsh and difficult to access areas.

Short-term goals: the application of its proprietary UX robotic platform for commercial mine surveying, exploration and geoscientific purposes.
Medium-term goals: the extension and development of the platform with more versatile robotic and geoscientific solutions, integrating land, under-water and airborne robotic surveying technologies into a unique commercial/R&D package that does not yet exist on the market. Delivering cost-effective solutions as main contractor in large mineral-exploration contracts.
Long-term goals: the creation of a business and R&D ecosystem that bridges the gap between robotic technology providers and the raw materials sector, delivering novel terrestrial, underwater and planetary technology solutions and services for mineral exploration and extraction.
UPM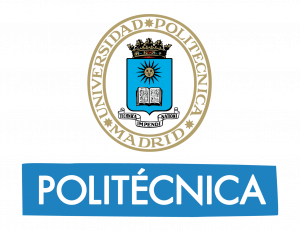 Institution: Universidad Politécnica de Madrid
Contact person: Claudio Rossi (claudio.rossi@upm.es)
Summary: Universidad Politécnica de Madrid

 (UPM) is the largest Spanish technological university as well as a renowned European institution. With two recognitions as Campus of International Excellence, it is outstanding in its research activity together with its training of highly-qualified professionals, competitive at an international level. More than 2,400 researchers carry out their activity at the UPM, grouped in 216 Research Groups, 16 Research Centers and 55 Laboratories, all of them committed to transforming the knowledge generated into advances applied to their corresponding production sector.
UNIM

Institution: University of Miskolc
Contact person: Norbert Zajzon (nzajzon@uni-miskolc.hu)
Summary: The University of Miskolc is the largest higher educational institution in Hungary. It has eight faculties, roughly 10,000 students, and about 1500 full-time academic staff. With its highly qualified academic staff, well-equipped laboratories, instruments and equipment, the University is a major research centre of national scientific research and technical development. The series of research activities going on at the university comprise fundamental, applied and development research in the following fields: natural, technical, social and medical sciences, as well as the humanities and arts.