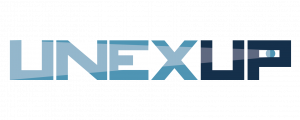 WP0 - Market strategy and business development portfolio
Market analysis
Strategic plan for commercialization
Business plan development
Customer relations
Business risk management

Go-to-market and business strategies will be defined in 2020, updated accordingly during the project's lifetime.
WP1 - Technology upscaling and development
Commercial upscaling of UX-1 prototypes
Development of a modular deep water prototype
Further development of scientific instrumentation and tools
Extending robot exploration capabilities
Ground control station and ground support systems
Post-processing software upgrades
Testing components

UX-1Neo at the end of 2020; a new, more complex robot (UX-2) in 2021; additional functionalities and higher operational level in 2021.
Pilot selection
Field trial preparations
Field trial reports
Operations improvement
Geoscientific evaluation
Project management will guarantee that the project's tasks, deliverables and outcomes are met in due time throughout the project, in line with the description of work, and in accordance with EIT RawMaterials guidelines.
WP4: Communication, dissemination and outreach
Communication and dissemination management
Outreach support toolkit
Increasing market interest