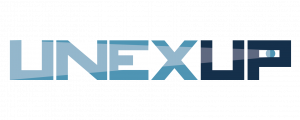 Ukraine – June-November-December 2021
The last commercial field mission in 2021 was in Ukraine, in Solotvyno salt mine. This mission was performed in 3 stages, in order to accomplish all objectives and meet the demand by the client.
The operators and technological developers went to the mission site in June, November and December 2021. The objective was to produce a high quality map, collect water samples, and obtain water chemistry measurements of the shafts and lakes at the Solotvyno salt mine. The robot reached a depth of 435 m, under the pressure of 47.5 bar – the maximum of the current robot, mapping in vertical and horizontal directions. During one of the dives, UX-1Neo could detect the transition to a saturated zone, where salt crystals start to precipitate on the walls – which was captured by the visible light cameras of the robot.
The Solotvyno salt mine was the most challenging field mission in UNEXUP so far, which proved the high capacity of UX-1Neo and its operators to perform in harsh underwater environments and conditions. Of course, several lessons were learned for the upcoming field work in 2022!
Watch the YouTube video below to have a look at some outcomes of the mission: