Since the second week of March 2020, when travel and social restrictions started to be implemented in Europe due to the COVID-19 pandemic, the UNEXUP consortium has carried on the work and follow-up meetings online.
Last week, on 5 June 2020, the project partners had an e-meeting to discuss past, current, and upcoming activities of the project. The main topics covered the workflow despite the ongoing restrictions, the development of the new UX-1 robot, pilot tests, future events, as well as management-related subjects.
Fortunately, the supply chain situation for the new UX-1 robot is optimistic, as commercial activities are progressively returning to normal in Europe. Therefore, the initial plan of delivering the robot in the second semester is a reality for the consortium. Based on that, the UNEXUP partners discussed the potential test sites for 2020, in order to test the new robots' capabilities under real-life, industrial, conditions. For that, the "CALL FOR PILOTS!" campaign has started:
Contact us if you have a challenging case study where we can demonstrate the capabilities of our robot!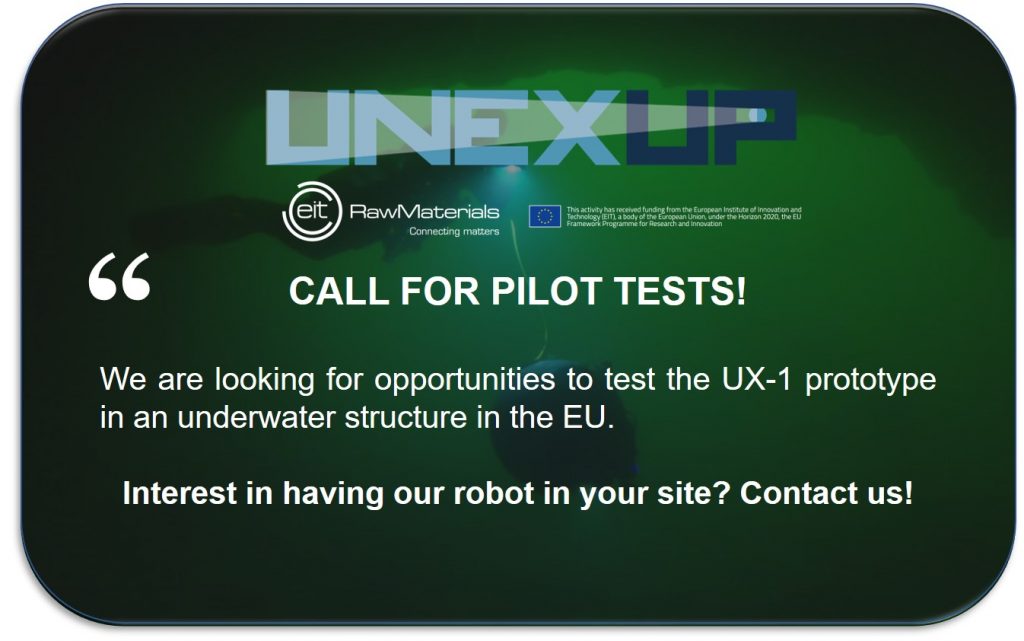 In addition, overall management activities were discussed, regarding deadlines, future online events, as well as the next progress meeting date. Stay updated on our website and social media channels and learn more about UNEXUP past and upcoming steps!