The UNEXUP project, funded by EIT RawMaterials, held its final conference in Brussels – Belgium, on 18th November 2022. The main objective of this event was to present the project outcomes, robotic development, field missions, commercialization and more. In addition, the participants had the opportunity to watch the UX-1Neo robot in action. The chosen venue was Nemo33, which is a diving school with the necessary facilities to deploy UX-1Neo underwater and hold the talks of the conference.
Dr. Norbert Zajzon – Project Coordinator – opened the events with welcome words, followed by a presentation about the overview and progress of the UNEXUP project. The presentation covered the background and context of the project, as well as its objectives and main achievements. The first talk was concluded with a video that summarized the UNEXUP history during the past three years – which will be available on the project's YouTube channel soon.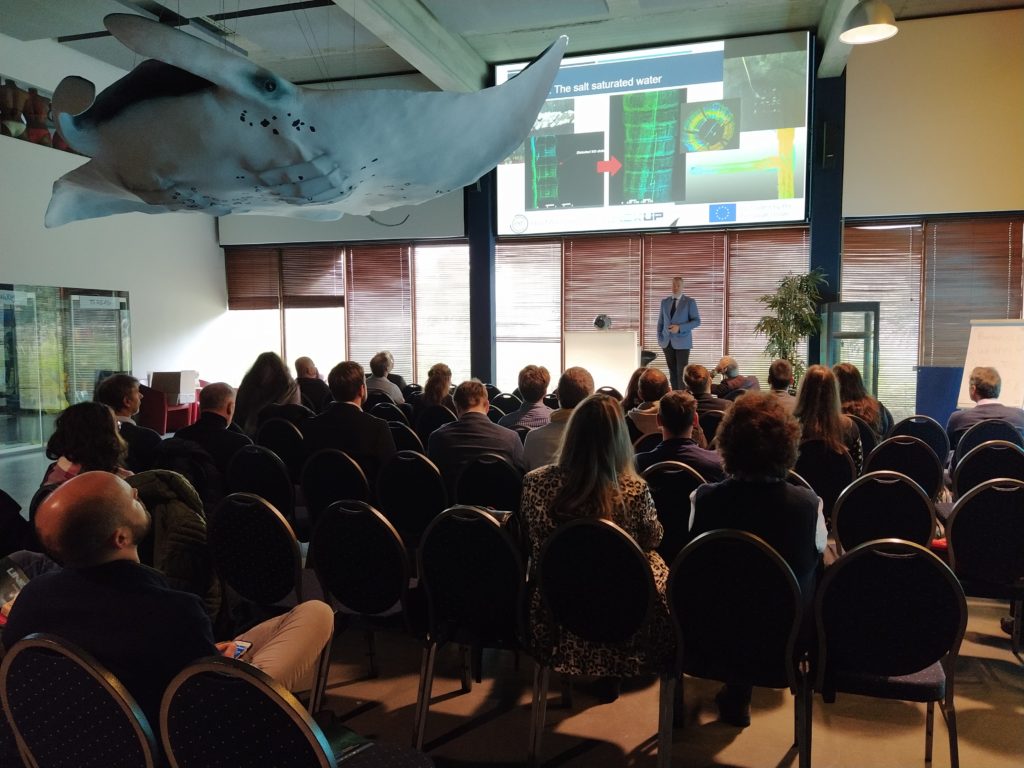 After that, Alfredo Martins (INESC TEC) provided a presentation on the complete evolution of the robotic technology: from the UX-1 that was built during the UNEXMIN project, to the UX-1Neo – developed during UNEXUP. The challenges and technical adaptations were covered, according to the requirements by the field missions that were conducted. The next presentation was conducted by Richard Z. Papp, the CEO of UNEXMIN GeoRobotics (UGR). UGR is the responsible partner for the commercialization and go-to-market strategy for the robotic technology. The presentation covered the field missions and main results that were achieved, as well as the commercialization of the spatial and geoscientific surveying missions beyond the UNEXUP lifetime. The final talk was led by Hilco van Moerkerk and Stephen Henley (4dcoders), who presented about the post-processing & geological interpretation of the data collected by the robot. These outcomes intend to provide valuable information from underwater environments for decision-making.
The last session of the conference was dedicated to the demonstration of UX-1Neo performing underwater autonomously in Nemo33 pool. The engineers have programmed the robot to conduct a full scan of the 33m deep pool, which was observed by the participants from the conference room – during the lunch break of the event.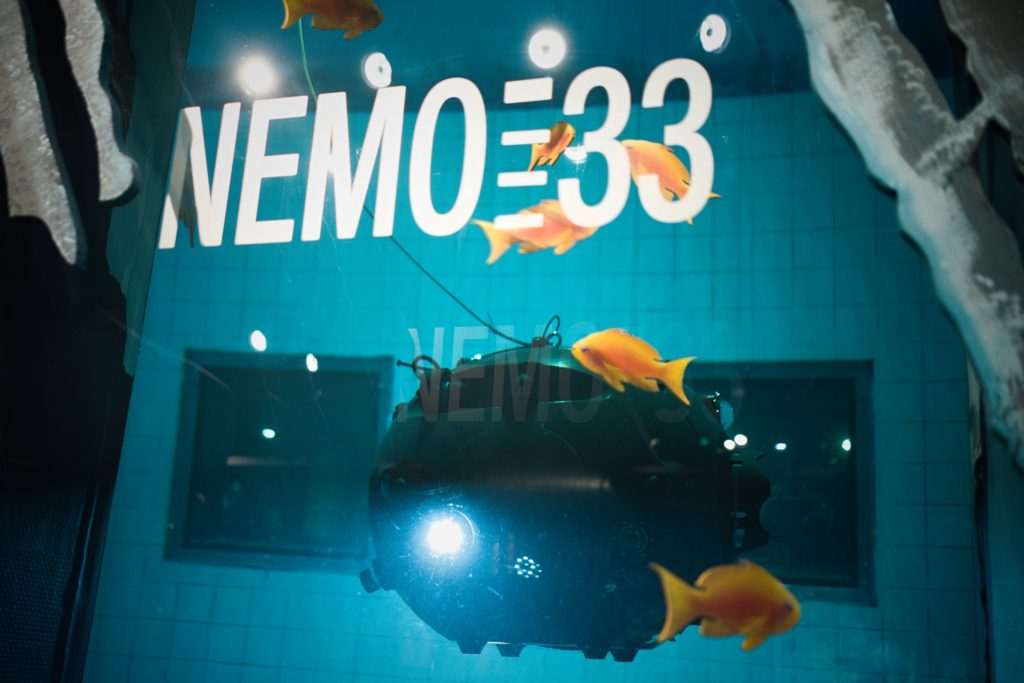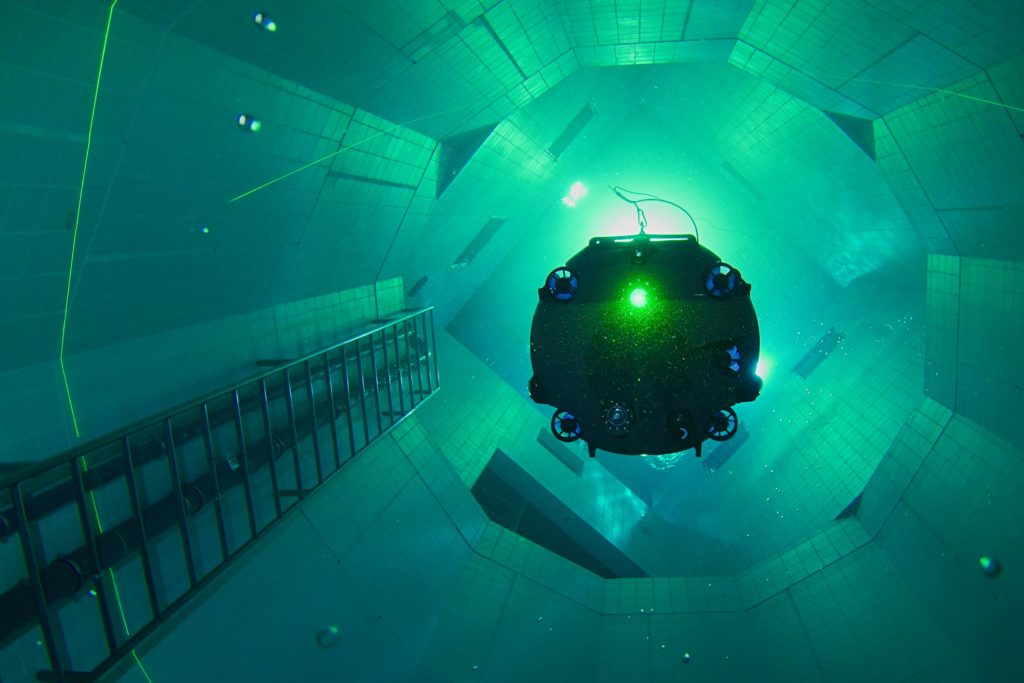 The UNEXUP Final Conference was a successful event for the consortium to present what was accomplished in the past three years, and to discuss the possibilities for collaborations in the future. In addition, external participants had the opportunity to learn more about the added value of the novel robotic technology and to engage with the project partners. Although this event represents the final event of the project, there is still one more field mission to come, stay tuned!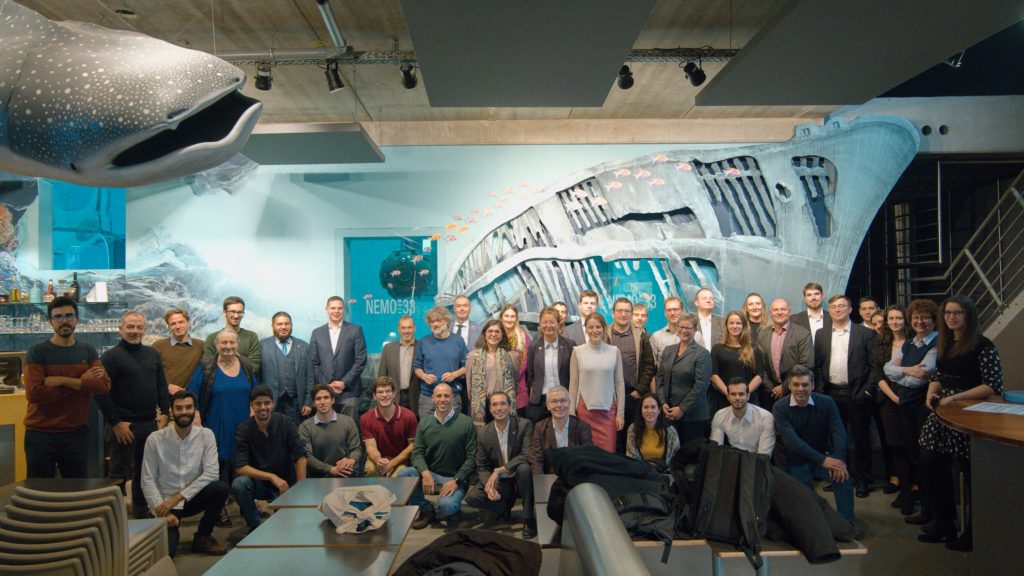 MORE IMAGES ON IMAGE GALLERY