The UNEXUP consortium had the opportunity to meet in person for the first time since the kick-off-meeting of the project, held in Budapest, Hungary, in early February 2020. During this period of time, three Progress Meetings were held online, due to the travel restrictions and different phases related to the ongoing pandemic that Europe is facing.
The 4th Progress Meeting took place in Porto, Portugal, on 25-26 January 2022, hosted by the partner INESC TEC. The event was hybrid, and the attendance comprised participants both in person and virtually.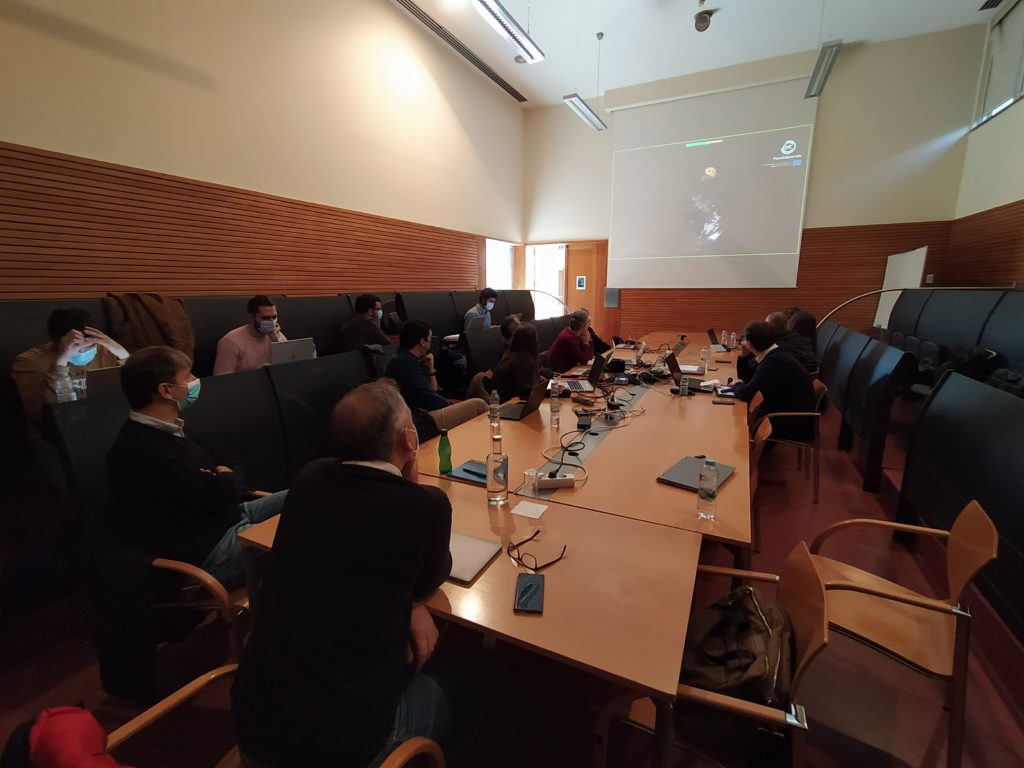 The first day of the event was initiated with welcome words and practicalities by the UNEXUP Coordinator Norbert Zajzon, followed by a short presentation about general aspects of the project. After that, the Work Package (WP) leaders were invited to present the progress and future steps of their activities – in the following order:
WP0 – Market strategy and business development portfolio: UNEXMIN GeoRobotics (UGR) presented the go-to-market strategy, market analysis and updates on the business plan around the commercialization of the exploration service from UNEXUP technology.
WP1 – Technology upscaling and development: The INESC TEC team, University of Miskolc, Universidad Politécnica de Madrid, Tampere University, and the company 4dcoders introduced the advancements and technical details on robotics, instruments and sensors, as well as post-processing of the data generated from the field missions.
WP2 – Pilots: UNEXMIN GeoRobotics led the presentations and discussions about the concluded field missions so far, as well as the potential future opportunities for 2022.
WP3 – Project Management: The Project Coordinator Norbert Zazjon (University of Miskolc) provided an overview on the administrative and management part of the implementation of UNEXUP.
WP4 – Communication, dissemination and outreach: La Palma Research Centre, as leader of WP4, presented the current status of the communication and outreach activities and tools.
The presentations were followed by a technical visit to the INESC TEC lab, where UX-1Neo was developed and calibrated. After that, the meetings resumed, with the valuable participation of our Advisory Board. This session was dedicated to open discussions and recommendations regarding commercialization, technology, field missions and the promotion strategy, which wrapped up the first day of event.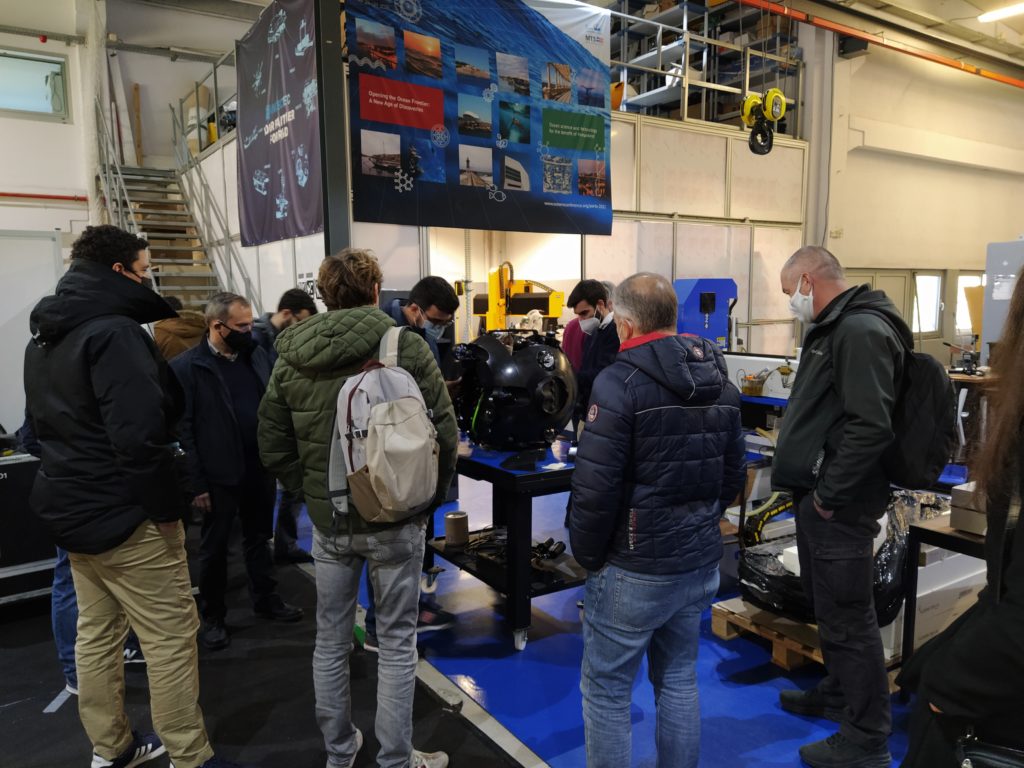 The following day (26/01) was dedicated to open discussions and decisions regarding key topics to be aligned in the final year of the project. For example: opportunities and schedule of field missions; technological requirements; UNEXUP Final Conference; post-processed data; and more.
In mid-2022 the consortium will be together again for the last Progress Meeting before the Final Conference. The meeting will be held in Ljubljana, Slovenia, to plan and discuss the final activities towards the last months of the project. Stay tuned!