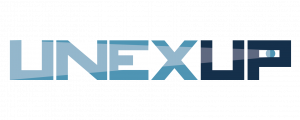 Pilot tests will demonstrate how the UNEXUP technology can address the most challenging requirements and needs of the mining community!
The objective of the field trials is to demonstrate the capabilities of the UX robots under real-life commercial conditions, showing how the UNEXUP technology can flexibly address even the most challenging requirements and needs of the mining community and other sectors that can potentially benefit from the technology.
The pilot missions will be conducted in a real "service-to-client" approach, which involves customer relations, contracting procedures, pilot implementation and the production of final outcomes and studies. Each field trial will begin with an orientation workshop and will close with an on-site evaluation workshop, working together with the client.
The work package dedicated to it is led by the partner UNEXMIN GeoRobotics Ltd. (UGR), with the cooperation of other partners, which will coordinate the pilot selection, field trial preparations, reports on results, operations improvement, and geoscientific evaluation.
Pilot tests are planned to start with an easy-access mine with clear waters and shallow depths first, and progressively increasing the level of difficulty of the testing environment. The regular evaluation and selection of available sites will follow key priorities:
1) Geoscientific interest and business promotion
2) Client's financial contribution
3) Risks
4) New applications for the service, e.g., not exclusive to the mining sector.
INTERESTED IN HAVING THE UX ROBOTS IN YOUR SITE?
CONTACT UGR: info@unexmin-georobotics.com