The EIT RawMaterials Summit was held online on 29 – 30 September 2020, in which more than 140 experts and over 700 participants had the opportunity to share insights, knowledge and future plans on the supply and use of sustainable raw materials in the EU. Despite the adaptations related to the current global pandemic, the two-days event was a successful opportunity to connect experts and the public interested in innovation, new possibilities, and best practices within the raw materials sector.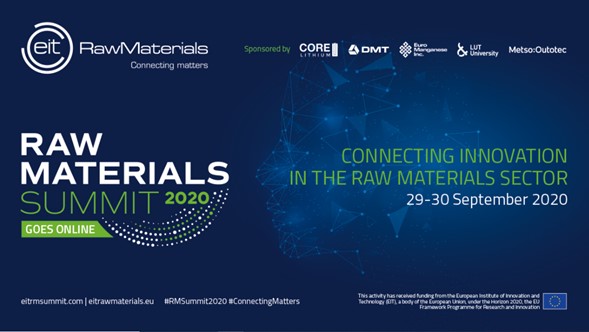 The first day was dedicated to talks under the #INNOVATIONTRACK topic, which covered subjects related to digitalization in exploration and mining, resilient battery materials supply chains, as well as circular economy: policies and innovation. In addition, EC/DG Grow launched the European Raw Materials Alliance, which aims at strengthening industrial ecosystems in Europe, with a focus on rare earths and permanent magnets. Afterwards, there were discussions between stakeholders on the topic, which wrapped-up the Day 1 of the event.
The second day covered additional and fruitful talks on the future of the sector on innovation, education, and venture. In this opportunity, the project coordinator of UNEXUP – Norbert Zajzon (University of Miskolc) – was invited to present the project at the EASME section: H2020 – Innovations and innovators along the raw materials value chain. Norbert presented both UNEXUP and the predecessor project – UNEXMIN – in a streamed presentation to hundreds of attendees, who could learn more about the pre-existing robotic technology, as well as the upcoming improvements, field trials and commercialization of the robot-based exploration service for flooded environments.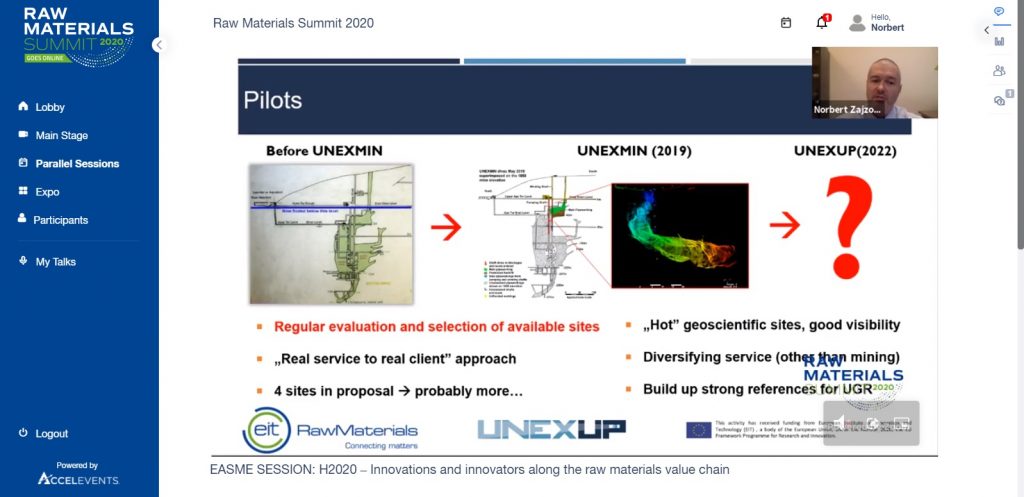 Events such as the EIT RawMaterials Summit substantially contribute to the sector, since the demand for critical raw materials for green technologies will increase in the upcoming years and decades in Europe, in order to meet the ambitious Green Deal goals by 2050. Therefore, projects that address new exploration and extraction methods have been strongly encouraged.
The participation of UNEXUP in the event demonstrates that the innovative robotic technology to survey flooded mines will add value to the mining sector, by allowing the geoscientific and spatial evaluation of currently inaccessible sites without human risks or major costs.
Stay tuned!