UNEXUP was present at the GeoUtrecht 2020 event, which was held last week – from 24th to 26th of August – as an interactive virtual conference. Among the activities, there were virtual field trips, an ice-breaker party, plenary and individual sessions, events, an exhibition hall and the conference closing event. The programme was divided in four main Sections, in order to cover several topics that are relevant for the Geosciences community that attended the event:
Earth and Humankind
Earth Evolution
Deep Earth
Data infrastructure, education and open topics in the Earth System.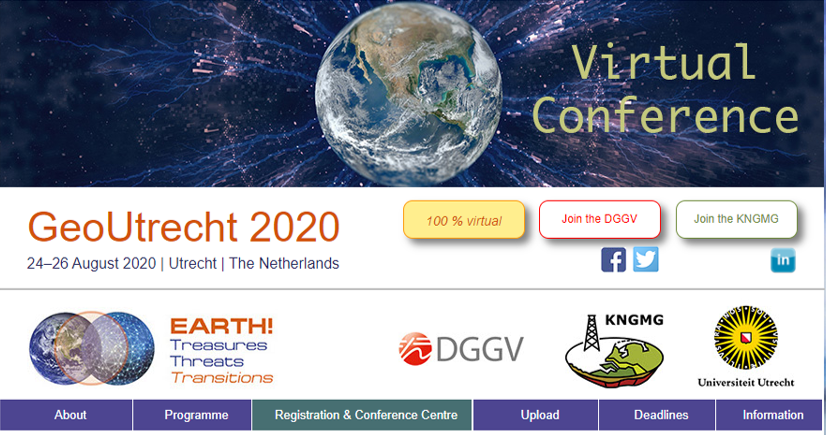 The UNEXUP presentation was on Tuesday (25/08), under the session 1.4-2 Raw Materials and their societal relevance for Europe, in which the attendees learned about the background of the project, its objectives, developments, future robots, pilot tests, and commercialization of the robot-based exploration technology for flooded mines. The project raised interest from participants and moderators, who asked questions about the next field missions and the developments in UX-1 NEO that will address the limitations found in the former UX-1. There were also comparisons between UNEXUP and the Robominers project, which is another unique and innovative EU project that also addresses the exploration of raw materials from currently inaccessible mine sites in the EU.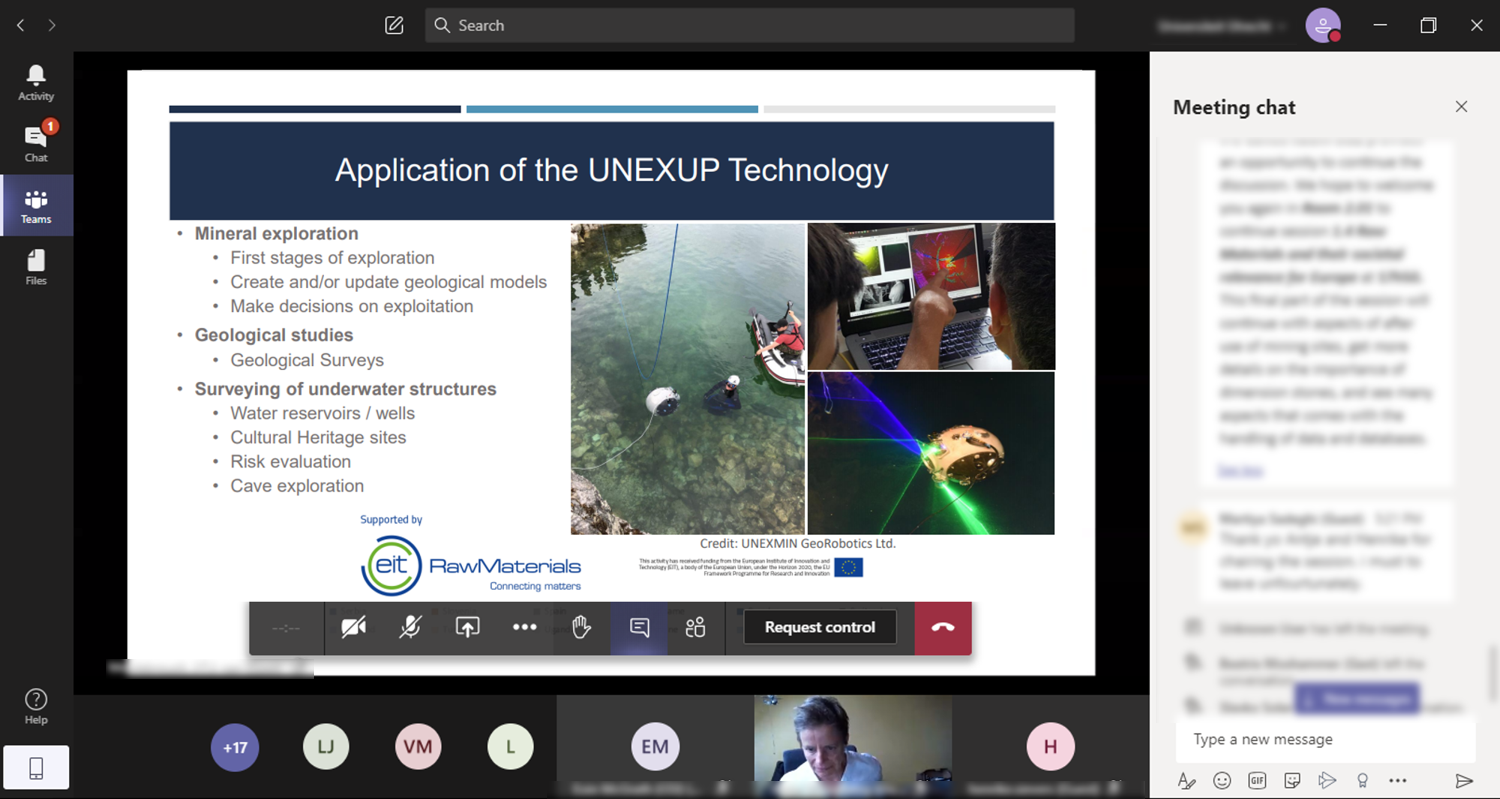 GeoUtrecht 2020 was a successful event in which there were more than 620 conference participants, 141 of which were students. Fruitful discussions and presentations about the various topics demonstrated a high level of engagement within the virtual environment of the conference. The next year's edition will be held in Karlsruhe (Germany), in September 2021!