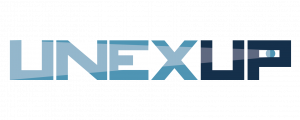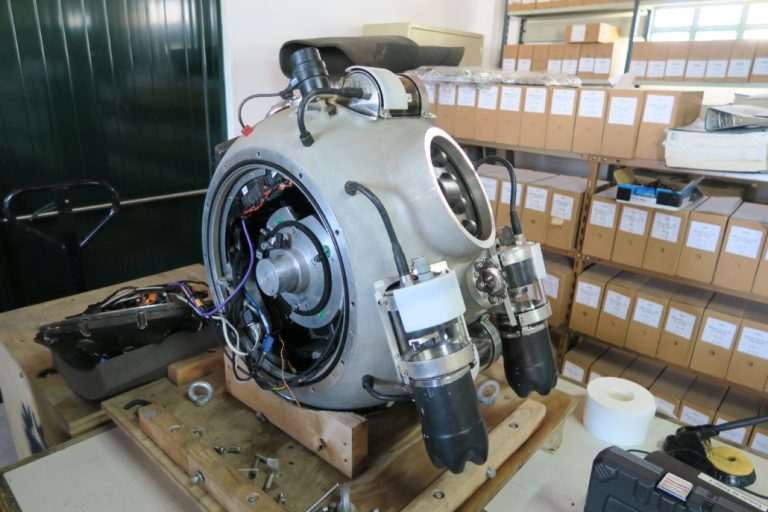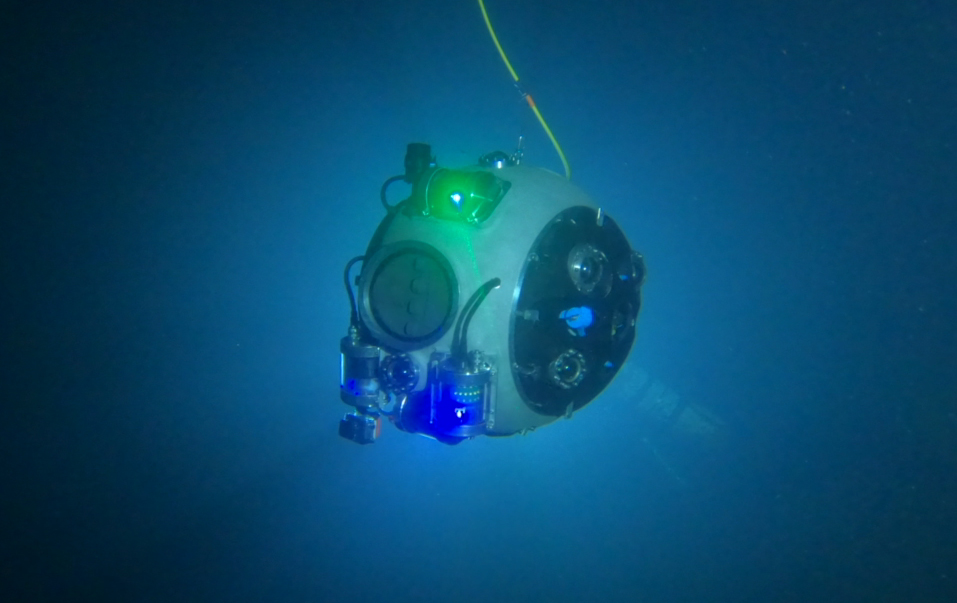 The multi-robotic platform system developed in UNEXMIN is formed by the robots UX-1a and UX-1b. Both are equipped with a set of geoscientific and navigational instruments, which complies the necessary equipment in order to obtain valuable geoscientific, spatial and visual data from flooded environments, while still performing basic activities such as movement and control.
The first UX-1 prototype, UX-1a, was developed and assembled in April 2018. During 2018 the robot was tested and improved at the Kaatiala (Finland, June 2018) and Idrija (Slovenia, September 2018) mines.
In March 2019, robot UX-1b was assembled, and both robots have been tested in the Urgeiriça (Portugal, March/April 2019) and Ecton (UK, May 2019) mines, and at the Molnár János cave (Budapest, June/July 2019).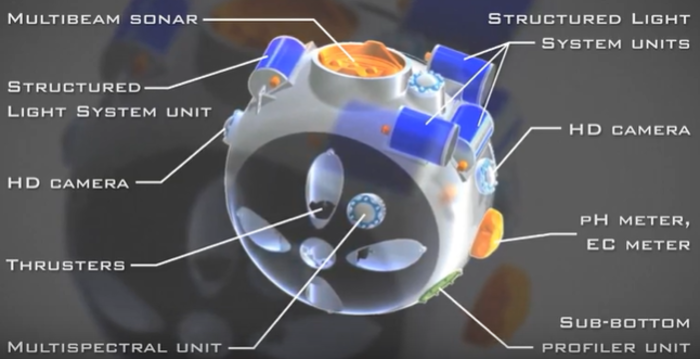 Maximum operation depth: 500 m
Spherical shape
Diameter: 0.6 m
Approx. weight: 112 kg
Power consumption: 250-400 W
Maximum speed: 1-2 km/h
Neutral buoyancy
Multibeam sonar
Scanning sonar
Digital cameras (five)
Doppler velocity sensor (DVL)
Inertial measurement unit (IMU)
Structured light system (SLS)
Scanner and lasers
Propulsion and ballast systems and pendulum
Geoscientific Instruments
pH and EC units
Temperature and pressure sensors
Water sampler
Magnetic field units
Gamma-ray counter
Sub-bottom profiler
Multispectral camera
UV fluorescence camera