The UNEXUP project was represented at the PDAC 2020 convention, held in Toronto, Canada, from March 1st to 4th.
The World's Premier Mineral Exploration & Mining Convention is the world's leading event in the mining community, where mining companies, geologists, engineers and organizations related to mining and raw materials exploration can share experiences, learn about innovative projects, discuss about the newest developments in mining processes, as well as the upcoming technologies in the sector.
Luís Lopes (LPRC) and Hilco van Moerkerk (UGR) – members of the UNEXUP consortium – were there in order to engage and interact with stakeholders from the mining community, to better understand the needs and requirements of potential customers of the non-contact mine mapping/raw materials exploration service for flooded environments – which is the key output of the UNEXUP.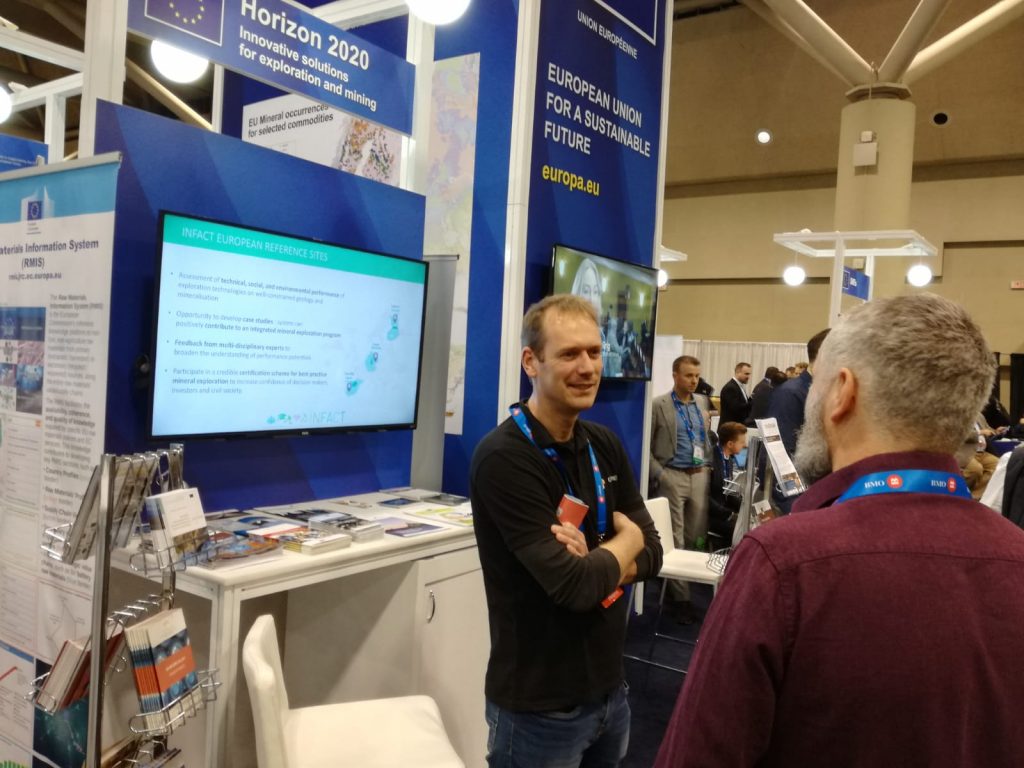 Attending the PDAC 2020 convention was a valuable opportunity for the project's representatives to dialogue with the key target audiences, not only from the EU, but worldwide, in order to understand the mining scenario and, therefore, to further improve the UX robotic system's capabilities and instrumentations accordingly.
As a result, this will provide tools and guidelines to our engineers and data processors to develop an effective and innovative geological service at the end of the project, which will supply the current and future needs of the mining community.